One app to capture your drive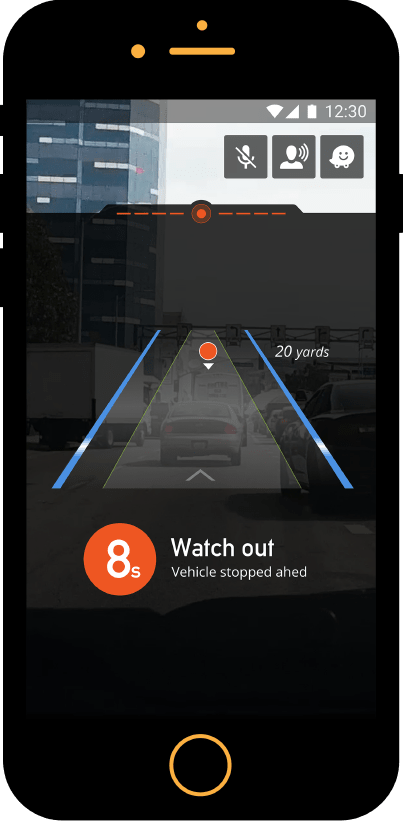 DOWNLOAD NOW
Join the connected driving experience. Being connected means being alerted, informed and protected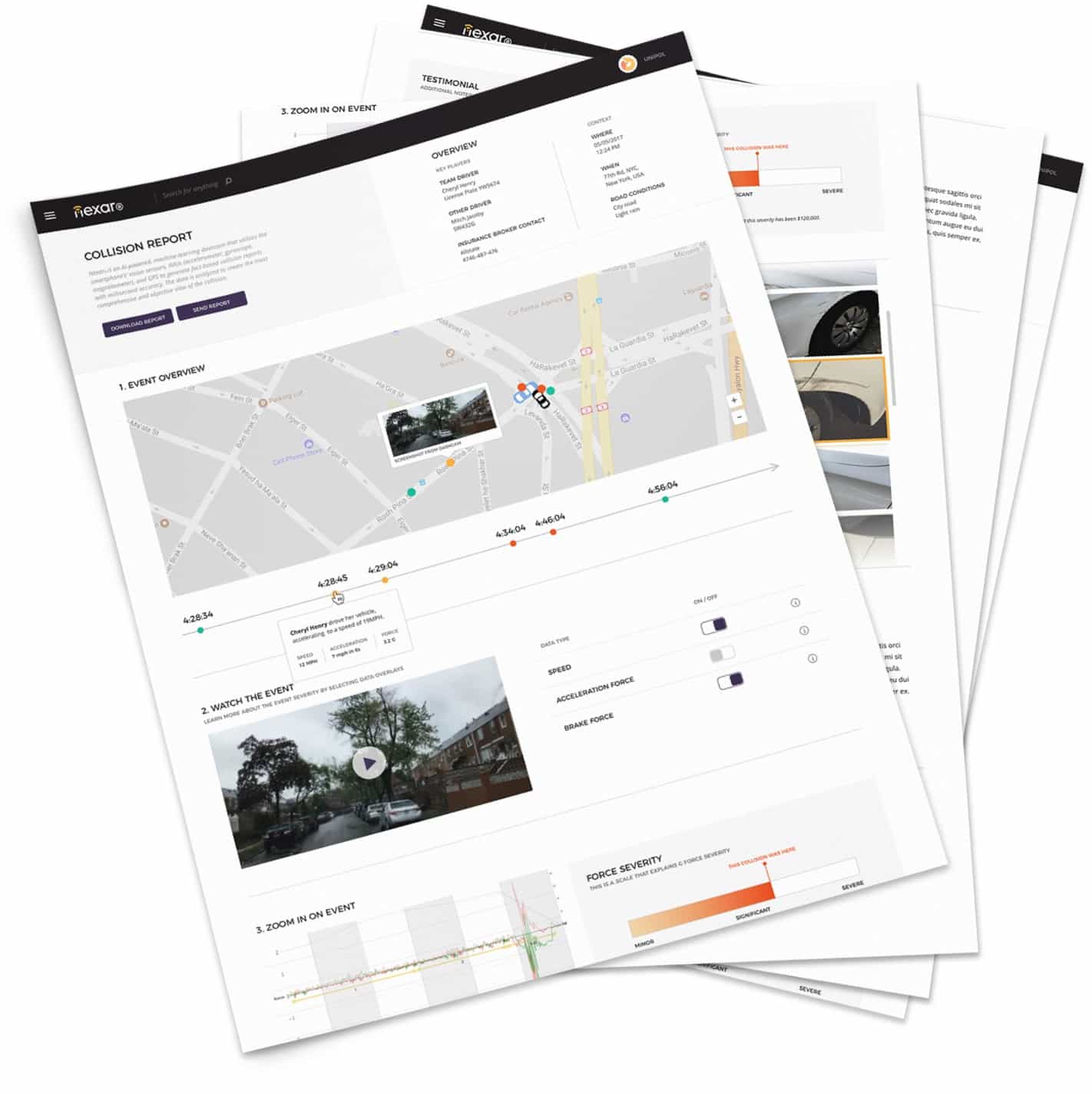 Nexar Collision Report
Prove your side of the story
with crash recreation.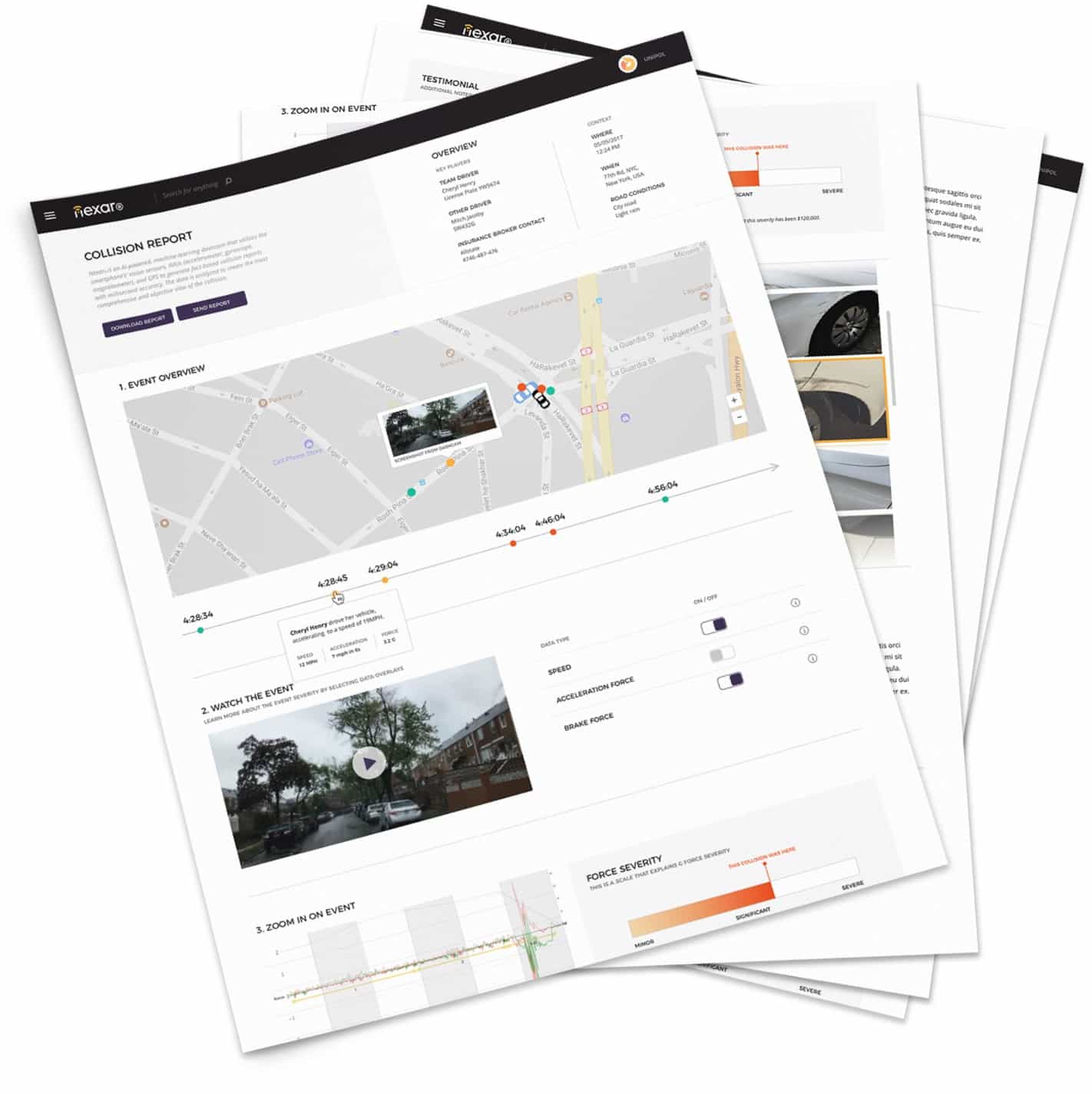 PROFESSIONAL DRIVER PROGRAM
NYC DRIVERS SAVED

$1.5 MILLION

ON PREMIUMS WITH NEXAR LAST YEAR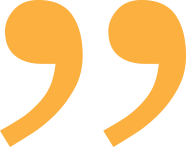 I don't feel comfortable driving without
Nexar anymore.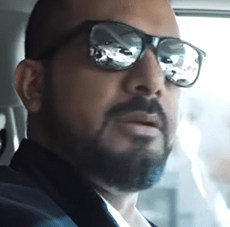 Mohammad Abbasi,
Rideshare Driver, NYC
JOIN NOW
* applicable only in certain states

COMPUTER VISION THAT WATCHES OUT FOR YOU
With Nexar, you get life-saving alerts. Nexar's technology studies the road, and alerts you to impending dangers.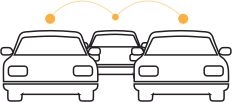 VEHICLE-TO-VEHICLE SAFETY
Every additional car that joins the Nexar V2V network makes it safer and smarter because vehicles communicate proximity warnings to alert of dangers beyond the drivers' field of view.
Solutions
SMART CITY
Nexar's car-sourced data for cities provides actionable insights for city planners and managers. Get data reports on city traffic flows, road defects, curbside capacity, safety hotspots, and more.
READ MORE
INSURANCE
Nexar future proofs insurance companies. Benefit from better underwriting and simpler claim processes through video-based telematics scores and ride-playbacks.
READ MORE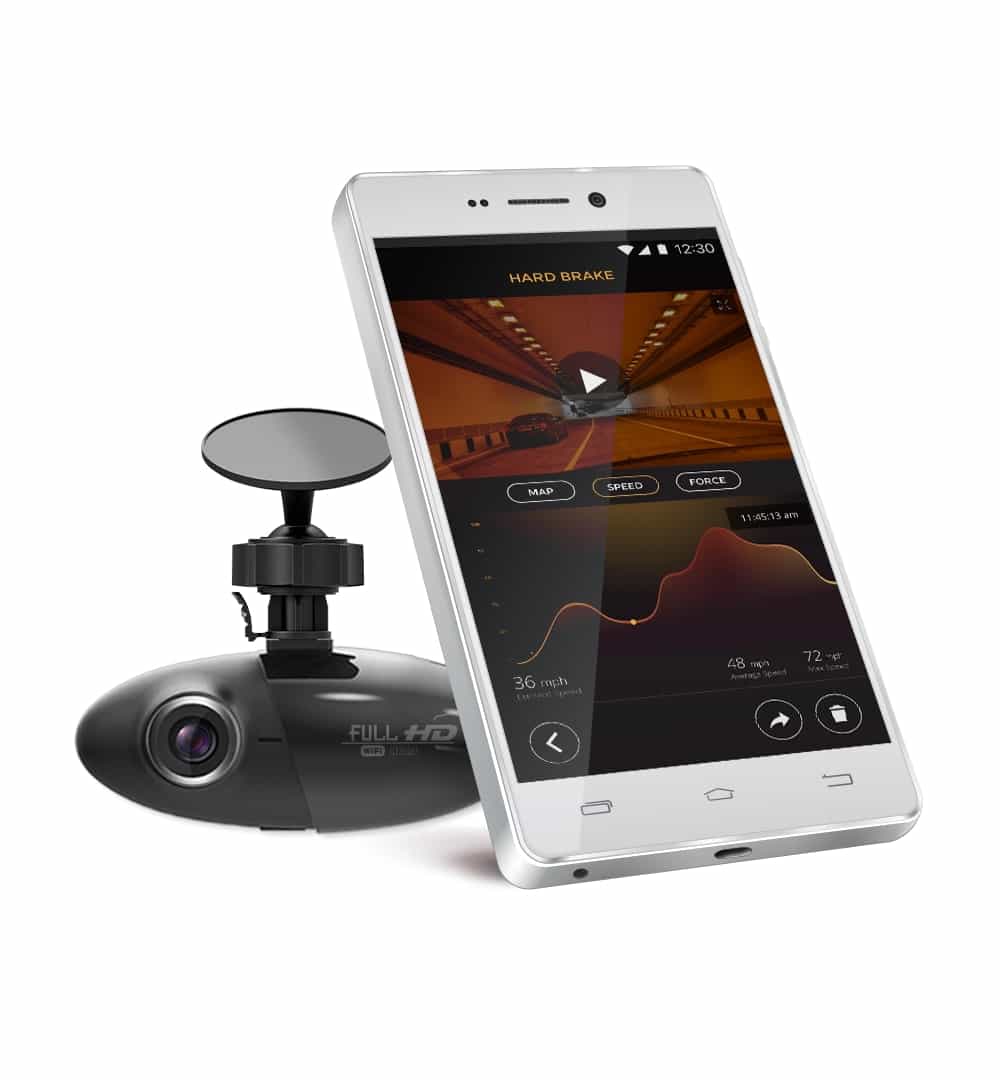 NEXAR-READY CAMERA
Extend Nexar by pairing your phone with the HaloCam, a fixed windshield dashcam
Shop